Michael Borden
Michael is a graduate from Connecticut College and currently resides in Culver City, California. Majoring in Film Studies, Mike learned a great deal about the Film and Video industries and has now pursued a career in that same field. He is best described as a "behind-the-camera" kind of guy. You can find him on the sets of films and TV shows frantically working with the lights, electric, and cameras. Without Mike, none of the acting that takes place in front of the cameras would even be possible.
Currently Michael is a manager at Gilbertson Entertainment and works daily with known talent such as Melissa Joan Hart, Lauren Holly and Jude Demorest, who just booked the title character in Lee Daniel's new series – STAR. It airs in January so keep your eyes peeled.
The knowledge and precision I gained from Renee's courses has taught me the many methods to achieve an effective performance, and has also crafted my taste and understanding of what is a strong choice on the stage and on camera.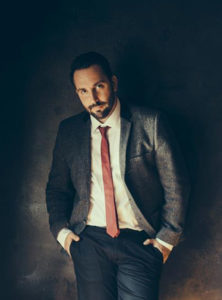 Alec DeCrosta
My name is Alec DeCrosta and I am currently going into my last year at Berklee College of Music, where I major in film scoring. Having had little acting experience prior to studying with Renee, she taught me the similarities between developing a musical composition and developing a character and the ways in which composing and acting are comparable; she showed me the importance of absorbing a character in every way possible to the point that you're not just playing that character, but more so that you become that person and make it believable to the audience. She also taught me the importance of associating particular attributes and mannerisms to certain characters to make them seem more real, whether it's written in the script or not. This way, the character is no longer a character but instead, the character is given life.
Kevin Schlagle
Kevin Schlagle has been a professional stage manager of plays, musicals, and operas in the Boston area for over a decade, working with Huntington Theatre Company, American Repertory Theater, New Repertory Theatre, Commonwealth Shakespeare Company, and Williamstown Theatre Festival. His opera credits include Boston Lyric Opera, Boston Baroque, Boston Opera Collaborative, Guerilla Opera, New England Conservatory, Boston University's Opera Institute, and Boston Youth Symphony Orchestras. He holds a BFA in stage management from Boston University.

Since the return from the COVID lockdown, Kevin has balanced his Stage Management work with Producing and COVID Safety with the Huntington Theatre Company – Serving as the COVID Safety Manager for the Huntington Theatre Company, crafting and maintaining policy for a safe and sustainable re-opening, for the safety and comfort of audiences, artists, and staff alike. Kevin has also been project managing The Huntington's digital streaming offerings (pro-shot video recordings of staged productions available for at-home viewing).As a Line Producer, he worked on the first show back after the COVID lockdown Hurricane Diane, and the biggest show to date in our smaller venue Sing Street, a musical with Broadway aspirations that just left The Huntington stage, with a world premiere play The Art of Burning right on its heels.
I use skills and practices from my time studying with Renee on a daily basis to help nurture and support performers, artists, and theater professionals, allowing them to do their best work. When I was an actor, Renee helped me gain the confidence to audition in both amateur and professional settings. Renee gave me a respect and love for the theatrical process and she has always been a cheerleader to my career in theatre. I am so grateful for her devotion and commitment to her students and their beloved craft.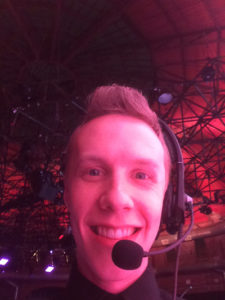 Anni Weisband
Anni Weisband is a writer and producer based in Los Angeles.
Anni is an Executive Producer on Netflix's show ASTRONOMY CLUB with Kenya Barris (BLACKISH). Her one hour pilot NICE JEWISH GIRLS sold to Netflix and is being produced by Jessica Rhoades (Sharp Objects) with Dara Resnik (MAGIC HOUR) attached to co-showrun. She is adapting the book WHITE WALLS by Judy Batalion into an hour long series for Sad Clown (Mayim Bialik's company) and Warner Brothers. Amy Adams is producing Anni's half hour pilot 1998, a darkly comedic series about a family that enables an addict told through the eyes of a ten year old gay little girl.
In the feature space, Anni is currently writing the movie ROCKET BOY for Wayfarer with Sabrina Carpenter attached. She is also writing the queer romantic comedy feature WHAT'S IT GONNA BE (based on SHURA's music video), for Scooter Braun's company. Anni received her BFA from NYU Tisch School of the Arts and her MFA in Producing for Film, Television, and New Media from USC's Peter Stark Producing Program.
Jimmy Berry
I'm currently a rising sophomore, pursuing Drama in the Experimental Theatre Wing of NYU's Tisch School of the Arts! I'm also a singer songwriter who has performed at various venues around New York City and Philadelphia (The Bitter End, The Bowery Electric, The Trocadero Theatre, World Cafe Live).
Renee was the first person to really encourage me to act. Up until taking classes with Renee, I did my high schools shows, where we were basically told what to do for the audience. Renee was the first person to bring acting to an introspective level with me. She would ask me questions and put me in scenarios and then ask me "well how would you react to this?". Renee was the first person to show me that acting is truthful reacting.

I had always been a singer. When I walked into my first class with Renee, I looked at myself as a singer first, and then an actor. However, Renee's energy and commitment to me in our acting lessons showed me that the acting had to come first. Even when I brought in a song for us to work on, she would emphasize that it had to be rooted in the acting. I still think about that today when I go on auditions where I will be singing or dancing–I still think back to Renee telling me that it's "all rooted in the acting".
Tyler Catanella
Tyler Catanella is a proud graduate of the Theatre Education and Acting departments at Emerson College, where he now teaches dance composition & improvisation as an Adjunct Professor within the Performing Arts department. He is Artistic Director of ParadiseMoves, and dance company that shares stories through movement that inspire conversation. Tyler is a recipient of the Emerging Choreographer's Award from Green Street Studios, for his works "Nostalgia" and "Every Thursday Night". His work has been shown at Jose Mateo's Dance for World Community, the Charles Mosesian Center for the Arts, Third Life Choreographer's Series, Grant Jacoby & Dancers, ArtBeat, NACHMO Boston, Calamity Dance Co., Luminarium Dance Company's ChoreoFest, and the Cambridge Multicultural Arts Center. Tyler, under the artist name "Peace Pilgrim," takes part in composing, producing and performing ParadiseMoves' original music in collaboration with musicians internationally. He currently directs, choreographs and teaches K-12 acting and movement programs with Watertown Children's Theatre, and has lead teaching residencies throughout the greater Boston area, with support from Playhouse Education and the Massachusetts Cultural Council STAR Grants.
Renee Weisband has instilled in me not only a deep sense of play for every character and role I take on, but a deeper love and appreciation for the stories I tell using the craft of theatre, without which I would not be where I am today. Because of the tools given to me while training with her for over four years, I was able to pursue auditions and opportunities I would not otherwise have had the knowledge to tackle on my own. Her one-on-one coaching gave me the materials and confidence I needed to successfully undertake all of my college auditions. Without Renee, my world would be a much less fulfilling place to be. Thank you, Renee."
Wyatt Cain
Wyatt is a filmmaker living in Los Angeles. After studying cinema at Ithaca College, he worked on several film and television productions, including The Secret Life of Walter Mitty and The Amazing Spider-Man 2. He also produced the web series #hotmessmoves, which gained a devoted following on YouTube. In the fall, he will begin UCLA's prestigious screenwriting MFA program.
He thanks Renee for encouraging an early interest in the arts. He still draws on her lessons today. They taught him about storytelling and performance, but they also helped him learn to communicate effectively. Wyatt owes his comfort with public speaking to Renee, which in itself has proven invaluable.
Jared Smith
Jared is a recent graduate from the University of Miami. Though he received his Bachelors in Business Administration in Marketing, his goal in breaking into the entertainment industry—particularly as a talent agent—keeps him moving and shaking.
He has performed in several theatrical productions from middle school through to his college career where Renee Weisband's guidance has been most instrumental in shaping him as a well-rounded actor. With anything that he does on stage, she always reminds him to "make it LARGER than life." She continues to be a personal mentor and the most genuine life's cheerleader to him as he pursues a career in the talent agency industry.
He is more than pleased to know that his sister, Kennedy Hill (7 years old), is a current student in Renee's acting class. He also continues to strive to make everything larger than life whether he's on stage or off stage.
Whitney Wolf
Soulful, quirky and refreshing are just a few words to sum up the music Whitney Wolf creates. Born and raised outside Philadelphia, Whitney grew up around music and began writing her own songs at the age of 10. Fast forward a bit and she found herself studying performance and business at Berklee College of Music, where she graduated in 2010.
Now based out of Brooklyn, NY, Whitney performs regularly with her band in support of her debut EP "The Unraveling". You'll find her sound to be a mixed bag of folk, pop and soul. And the catchy melody of "Solitary" is sure to be dancing in your ears throughout the day.
Interested in hearing more? Check out Whitney Wolf Music to see when Whitney will be in your neck of the woods.
Allison Bernard
Allison is currently a PhD student at Columbia University, studying early modern Chinese literature (Ming-Qing dynasty fiction and drama). Before beginning her graduate work at Columbia, she graduated with a BA in Chinese and History from Middlebury College, where music and theater were key features of her undergraduate life. During her time at Middlebury, Allison was a member of MCMP (the Middlebury College Musical Players), a student-run musical theater group. Some highlights from her time with the group include: her appearance in the group's fall 2007 production of Merrily We Roll Along as Mary Flynn; her role as the Musical Director for the group's fall 2008 production of You're A Good Man, Charlie Brown; and her role as Stage Manager for the group's production of West Side Story in the spring of 2010. Allison maintains a deep interest in theater and music, and has recently completed coursework focusing on early Chinese theater and performance culture at Columbia.
Allison attended Renee's acting classes throughout her high school years. These classes helped to provide her with a greater confidence in her performing abilities, while introducing her to a large collection of theatrical material and variety of performance styles.
Further, Renee challenged Allison to act in roles unlike those she most often received in high school productions — roles that, at the time, still existed outside of her performing comfort zone. Most significantly, Renee's classes provided a safe, supportive, and enjoyable atmosphere within which to learn about the profound medium of live theater — how to develop and deepen a character through improvisation, how to find small, meaningful "moments" in a scene or monologue, and how to engage the possibilities of theatrical experimentation. Renee's classes offered a wonderful learning opportunity, and come highly recommend to anyone interested in theater, regardless of one's existing skills or previous acting experience.
Lauren Foley
My name is Laura Foley. I am currently a sophomore studying Musical Theatre at Rowan University. I originally came to Renee during my senior year of high school. I was seeking someone to help me prepare for my college auditions. She taught me so much more. Renee taught me so much during my time with her. She not only helped me find and prepare monologues for my auditions but she gave me the confidence I needed to audition for schools when I was applying. After preparing for my audition with Renee, I auditioned for Rowan University with three thousand other applicants and I was one of the fourteen accepted. I sincerely believe it was Renee's dedication that helped me get accepted.
Marissa
Renee taught me the basics of improv, how to chose appropriate material for an audition, how an audition should go and how to keep my voice grounded. I had the most wonderful time at her studio and I don't know if I would be at GCIT for the performing arts without her.
Richard Fusco
Richie Fusco is an AEA and SAG-eligible actor and writer currently residing in Los Angeles, California. A recent graduate of NYU Tisch School of the Arts, Richie studied both Musical Theatre and Acting for Film, developing into a true triple-threat actor.
On stage, Richie most recently appeared as the title role in the Obie Award winning Off-Broadway production​ Pip's Island​ in New York City. Additionally, he has performed at several regional theatres including The Walnut Street Theatre in Philadelphia and The Kirby Theatre in Massachusetts.
In 2020, Richie made his feature film debut with ​The Diaries of An Exchange Student​. He has also appeared on a couple of television shows, such as SNL and The Deuce, and worked on several national commercials. Richie continues to create his own film content with his production company, Foster Cat Productions.
Thanks to Renee's superb coaching, I got into several of the top performing arts colleges in the country. I felt totally prepared and excited walking into each audition room. Most importantly, I felt satisfied with the hard work that we had accomplished together.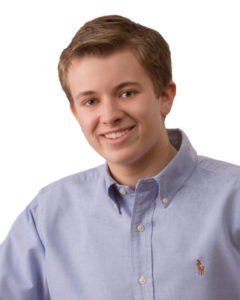 Kali Victor
I've been going to Renee's studio since I was eleven years old. I am now a college student and I am studying Theater at Loyola Marymount University located in Los Angeles. Renee has taught me everything I know about acting and has helped me find the confidence that I need to excel in the entertainment business. I am so grateful that I had Renee as a teacher and mentor.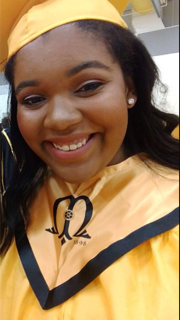 Manny Simmons
What I have learned from Renee is consistency. When I first took the risk and made the phone call last June, I didn't know what to expect, but ever since I've done it, my life has taken the best 360 possible. She will care for you until your work is spotless, and if it's not there yet, she'll push you until you get it. Puts the best work in your hands and watches you perform in front of her eyes. She loves growth, she loves everybody in class equally. She is a very caring and loving coach/teacher.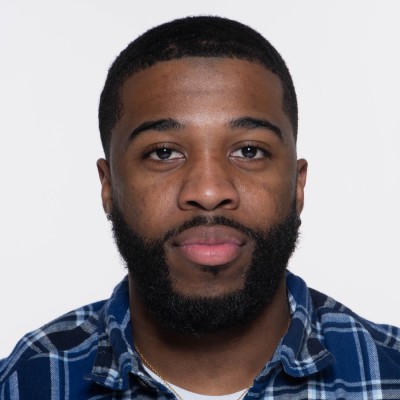 Angela Rains
I can't stress enough how honored I am to have been taught by Renee! I was fairly new to acting and she brought the inner actress out of me. Her methods of teaching have improved my confidence. She taught me that my body as an actress is a beautiful instrument. She kept me grounded and poised. I learned voice projection, improv, body language, and understanding script reading. Not only did I get the experience working with a group but, she also worked with me as an individual. She refined me and showed me my inner strength and purpose. To this very day I call her my muse and with very good reason. To be honest if I hadn't moved to NYC I would DEFINITELY continue to work with her. I am a proud student from Renee's Studio!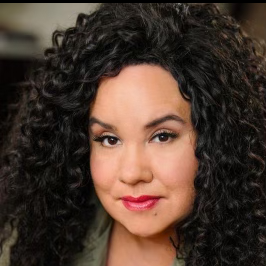 Lucinda Weller
I am so grateful for everything I have learned from you! I was noticing how far I've come being more comfortable with my body, doing a gesture and returning to neutral; pushing certain words; having a point of view etc. You have really taught me a lot and I thank you from the bottom of my heart!